Jack Brown and Family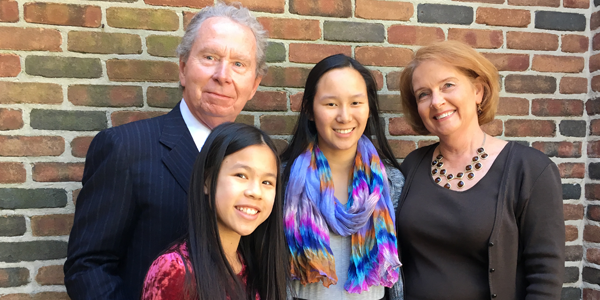 Before our family entered into a partnership with CREATE Foundation, the financial support we provided to ministries and agencies had to be contributed before the end of the year to be deductible for tax purposes. However, that did not always fit our timing and desires. A friend suggested a donor advised fund administered by CREATE, which has worked well for our business and family for a number of reasons. First, we can disburse funds immediately to those organizations we participate in and have funds in reserve to distribute throughout the subsequent year as needs and opportunities arise. We are able to sponsor opportunities such as community events, mission trips, and other requests because of the flexibility our donor advised fund allows. Second, a simple phone call or email request results in efficient and prompt payment by CREATE, which is either mailed to us or directly to the organization.
Since there is not a charge for this service, 100% of the funds disbursed go directly to the ministries and organizations we support. This feature of a donor advised fund saves us a significant amount of time and effort. Finally, the ease and accessibility of his historical record keeping is an added benefit. Our family typically reviews previous year's contributions provided by CREATE in a simple, easy-to-read format and makes adjustments and additions based on the availability of this information. At year-end, which is generally a busy time, the ability to quickly request and review historical information is convenient and helpful. Our decision to open a donor advised fund at CREATE Foundation has been a good one for us. It allows our family and business to contribute to our community, the nation, and the world easily and conveniently.